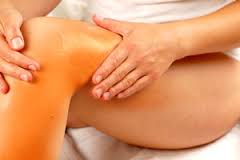 Spring is just days away, but we still have another month for winter-like weather to wreak havoc with our skin.
Between cold winds, UV rays, and dry, indoor weather, your skin is taking a beating. Use the upcoming month to recommit to your body regimen and you'll be ready with soft, supple skin long before swimsuit season!
[thrive_link color='blue' link='http://www.cosmeticvitality.com/eyelash-growth-serum-special-offer' target='_self' size='big' align='aligncenter']Yes, I Want The Natural Self Tanner Special Offer[/thrive_link]
Other Popular Articles In This Category:
Moisturize Your Thirsty Skin
Apply a moisturizer daily and exfoliate at least weekly to slough off dead skin. If you have very dry skin, use a more emollient-rich moisturizer until milder weather appears. Avoid moisturizers containing alcohol as it can dry out your body. Look for moisturizers that contain oils high in antioxidants like shea butter, argan, jojoba, and olive oil.
Apply Sunscreen Even In Winter
Use sunscreen all year round. You are exposed to the sun's UV rays, whether it is summer or winter, so always wear sunscreen protection. According to Dr. David Colbert Web MD, the sun's rays are responsible for about 90% of body damage, including the wrinkles, sagging, uneven pigmentation and other signs associated with aging.
Unchap Those Lips
Your lips take a beating during the winter too. You can keep them hydrated and supple by applying a lip moisturizer made with beeswax, cocoa butter, and/or petroleum jelly.
Protect Your Hands
Protect your hands from the water and weather by applying a moisturizer a few times each day and wear gloves when washing dishes.
Self-Tanning
Winter can leave you looking pale and wan, but you can sport that healthy tanned look all year long by using a self-tanning lotion during the winter months. You can avoid embarrassing streaks and orange tinted body by carefully following your product's instructions.
Decide first if you want to use a gradual self-tanning lotion or an instant tanning lotion that will give you a slightly tanned appearance with one application. Instant tanning lotions will not darken the skin as much as the gradual formulas. If you have never used these products before you might want to start with a gradual formula. Instant formulas will stain the body right away, and if applied incorrectly, could leave your body with those dreaded self-tanning streaks.
Wiki How suggests that you choose a self-tanning lotion that is right for your body color. People with fair one should choose a light to medium color, and those with darker one can choose a dark product.
Steps To Ensure A Great Self-Tanning Experience:
Shave thick hair before using a self-tanner to ensure even application.
Exfoliate your body well before tanning for a smooth appearance.
Dry your body completely before self-tanning.
Take your time and apply carefully in order to avoid leaving streaks.
Wear disposable gloves to protect the palms of your hands from staining.
Put down a plastic tarp to protect bathroom surfaces.
Work from the ankles up the body, applying the product carefully to one part of the body at a time.
Apply lightly to your face and neck as these areas darken more easily.
Keep your clothes off for about an hour to give the product time to dry and to avoid staining your clothing.
Keep your body moisturized to maintain an even tan.
Reapply within a few days to achieve a darker tan or as your tan begins to fade.
The 5 Best Self-Tanning Products For 2015
Now that you have prepared your body and know how to apply self-tanning products, it's time to take a look at five of the best products on the market and to choose one based on your body sensitivity and desired look.
Clinique Self Sun Body Tinted Lotion
Like many of Clinique's products, this is a customer favorite. Users like the ease of application, the long lasting effects, and the attractive bronze color that it produces. Some have complained that it does not give a really dark tan. The product does have a little bit of shimmer added, so while many women love the look, most men will prefer to look for other options. The product dries faster than most self-tanners – in as little as 30 minutes. It produces a sexy, bronze look and fades more evenly than most self-tanners. Since the product does not give the darkest of tans, it is an especially good choice for people with fair-skins
Tarte Brazilliance
This self-tanner is great for people with dry skin. It comes formulated as a gel and is infused with sunflower seed oil and maracuja oil to hydrate and brighten your body with essential fatty acids; leaving it feeling soft, smooth, and supple. The product includes a mitt for easy application and a streak-free look. If you are prone to dry or dull body and are looking for a product that not only tans, but also leaves you looking younger and feeling firmer and brighter, then this is the right product for you.
MIST Self Tanner And Bronzer For The Face
Consumers especially appreciate that this product an effective self-tanning solution and is specially formulated for the sensitive skin of the face and neck. It is organic and paraben-free so it is unlikely to irritate even the most sensitive one. The product sprays on, spreads evenly, and dries quickly, to produce a streak-free and natural looking light bronze tan. Buyers looking for that really dark result should consider some of the other options listed here. This is a solid choice for people with sensitive skin who are looking for something that produces a natural tan while protecting delicate skin at the same time.
Famous Dave's Small Batch Reserve (Medium/Dark Formula)
Customers love this self-tanning product. It is a paraben-free formula and has anti-aging and moisturizing properties from the addition of organic argan oil, organic aloe vera, sesame and jojoba oils, and CoQ10 packed into this high performance product. Customers rave over how smoothly it applies, the natural color it produces, the pleasant scent, and that it never irritates the skin. This is the product for you if you want anti-aging and moisturizing properties are as important to you as achieving that beach bunny medium tan.
Idoltan
Idol Tan is a new product on the market that is getting some good reviews. Consumers like the price point, which is cheaper than many of the other top-rated self-tanners, and it is made from all natural ingredients so it is not harmful or irritating to your skin. Consumers also like the ease with which it applies and dries. It produces a natural, bronze look. The product makers are offering a free bottle as a trial offer – you just pay for the shipping.
[thrive_link color='blue' link='http://www.cosmeticvitality.com/eyelash-growth-serum-special-offer' target='_self' size='big' align='aligncenter']Yes, I Want The Natural Self Tanner Special Offer[/thrive_link]