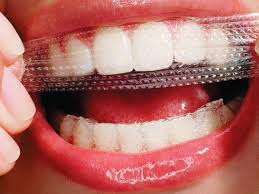 The skin is your body's largest organ, but most of us don't realize that it needs to be nourished just like the rest of our organs. If you want beautiful, healthy body, then start on the inside and work your way out. Start by putting the right nutrients into your body and then applying the right products on your body. If you practice this two-step approach, starting from the inside, then your skin will be radiant, soft, and supple on the outside.
Start with a healthy diet that emphasizes fresh fruits, vegetables, and whole grains. Eat moderate amounts of lean protein and drink lots of water. Add regular exercise and more sleep to your to do list.
I have included a list of well-rated products that when used in combination with the steps above will have you looking and feeling your best in no time at all.
Skin Cleansers
Cleanse your body in the morning and at night before you go to bed, and use a mild facial cleanser formulated for your skin type. The popular skin care website, Paula's Choice recommends using water-soluble, fragrance-free cleansers low in irritants and ingredients like alcohol.
Some Cleansers That Meet That This Criteria Are The Following:
Kiehl's Ultra Facial Cleanser, For All Skin Types
This mild cleanser consistently receives high praise from consumers. It contains Vitamin E, and beneficial oils like apricot and avocado oil. The product uses a sugar based (glycoside) foaming agent to effectively clean body and remove makeup without stripping skin of its natural oils. People of all types have a reliable friend in this cleanser.
Take The Day Off Cleansing Balm
This Clinique product is always highly rated. The emollients and plant oil infused in the balm are effective at dissolving makeup and removing even waterproof makeup. It's a great choice for people with dry or slightly sensitive skin.
Peter Thomas Roth Gentle Foaming Cleanser
Consumers have been very enthusiastic about this cleanser. It is water-soluble, gentle, and effective at removing dirt and makeup. This cleanser does contain hydrogen peroxide, which can be a little drying and irritating to people with sensitive skin. This is a better choice for people with normal or oily skin.
Moisturizers
Now that you have cleansed your skin, it's time to moisturize it so that you keep it hydrated and protected from the elements and free radicals. These products below are well rated, gentle and offer varying amounts emollients for different skin types.
Aveeno Active Naturals: Positively Radiant Daily Moisturizer SPF 15
Aveeno is a consumer favorite that has been around for a long time and was an early innovator in the natural beauty care industry. This moisturizer has an SPF 15 sunscreen for year-round sun protection. The non-greasy formula gives body a smooth, dewy look. This non-irritating formula is appropriate for use by people of all types, including people with sensitive skin.
Cinique Dramatically Different Moisturizing Gel
Consumers and experts alike consistently rate this moisturizing gel highly. It has a light and silky formula that absorbs quickly into the body. It contains dimethicone and glycerin, for lightweight moisture protection, and small amounts of Vitamin E and other antioxidants. If you have dry skin, this product may be a little too light for you, but it is a solid choice for people with oily to normal body.
Paula's Choice Skin care Clinical Ultra-Rich Moisturizer
Consumers with dry or very dry skin love this creamy, shea butter based moisturizer. It is fragrance-free, surprisingly non-greasy given the thick formula, and contains anti-irritants that soothe sensitive and winter damaged skin. Given the amount of oil in the product, people with sensitive or oily skin, should avoid it, but if your body soaks up moisturizers as soon as you apply them then you are a great best candidate for this emollient-rich cream.
Good Dental Cleaning
The best method for keeping your pearly whites as white as they can be is to brush your teeth at least twice a day and floss them at least once each day. Brushing after every meal is even better, so bring a toothbrush to work or pack some disposable toothbrushes.  Web MD recommends using either an electric or a sonic toothbrush, as they are more effective at removing plaque and stains from your teeth than manual toothbrushes.
Toothpaste
Crest Pro-Health Whitening Toothpaste
This toothpaste is the only one accepted by the American Dental Association (ADA) in six categories: teeth whitening, and the prevention and reduction of cavities, plaque, gingivitis, bad breath, and sensitivity. You won't see the dramatic results that whitening strips give, but you will see some whitening over time with consistent use.
Sensodyne Toothpaste for Sensitive Teeth and Cavity Prevention, Maximum Strength, Extra Whitening
Sensodyne is one of the oldest toothpaste brands for sensitive teeth. It contains potassium nitrate to desensitize teeth. Customers find it to be very effective at desensitizing teeth, but only mildly effective at whitening teeth.
Tooth Whitening Strips
If you want dramatically whiter teeth or to combat the effects of w like coffee, tea, and red wine then you'll need to invest in a teeth whitening product.
Here Are Some Highly Rated Products To Consider:
Plus White – 5 Minute Speed Whitening Gel
Consumers find this low cost product to be surprisingly effective and less irritating to teeth and gums than similar whitening products. Some users have found the mouth tray to be uncomfortable and poorly fitting. Some suggest buying an inexpensive mouth guard for a better fit and tooth coverage.
5 Minute Natural White Tooth Whitening System
Consumers have consistently rated this product well for its low cost, effectiveness, natural formulation, and for being less irritating to sensitive teeth. If you have a tight budget, sensitive teeth, and realistic expectations, this product may be a right for you.
Rembrandt 2-Hour Whitening Kit
Consumers have praised this product for fulfilling its promise of whiter teeth after only one 2-hour treatment, but keep in mind the best results will take a few days. Consumers also report it causes less tooth sensitivity than similar whitening products.