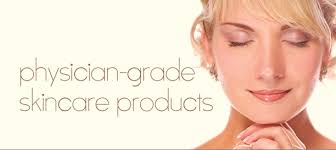 Going to a professional cosmetologist for a skin care treatment can get a little bit pricey! Many of them have some of the fanciest and most in demand tools around, but are they really better? Is it really impossible to get the best out of your body simply by using products that you already can buy online or in a store? The reality is you are not missing out on that much. Salons and spas make a boat load of money convincing you that their products are unique, noteworthy and not capable of being replaced by something store bought.
Salons and spas make a boat load of money convincing you that their products are unique, noteworthy and not capable of being replaced by something store bought.
Don't believe me? Read the ingredients on many of the products that professional, licensed aestheticians are using. Now go online and look up some of the top products available to the general public like VitaCream and see what the ingredient list says. It's awfully similar at times. Considering the fact that a single package of VitaCream or other similar treatments you can use at home are worth the price of about one spa treatment, it's pretty amazing that anyone in their right mind pays for these things when the alternatives are so much more affordable.
But regardless, people continue to go to spas and salons for these sorts of treatments. There are still a few good reasons left to use a professional product or treatment over your own treatments. Here are just a few we managed to find.
A professional will know exactly how to use a particular product. This means you are going to get the proper amount, right timing, usage and order for the treatment that is being used to improve your skin. People who do it regularly are just better at it.
The pros know how to identify your skin type and what products you should and should not be using. Again, a skin expert is someone that might know something you don't as a result of years of experience. This can help them identify what types of products you should be using on a regular basis and what you should be avoiding in order to keep your skin healthy and avoid any type of nasty reactions.
While there are great alternatives, professional salon quality products are usually pretty top notch. You are likely getting some of the industry standard quality products when going to a professional rather than relying on yourself to get the job done.
However, keep in mind that going to a pro also has some pretty serious drawbacks to it as well. When you go to a salon for treatment, keep in mind that it might end up having these disadvantages over using your own at home remedies and treatments bought online:
Be ready to pay at least 50 to 100 dollars per session. The salon has to make money to pay their employees, remember? You are going to need some extra cash to make it worth your while and don't go all the time if you're concerned about price.
It is going to take a bit longer in terms of waiting, scheduling and getting the actual procedure done than simply doing some of this stuff on your own. If you're busy, skip the salon and use your own treatments to get your body at optimum health.
A lot of professional products use artificial ingredients that might cause a pretty nasty reaction when you go into the salon. This might end up causing a rash, irritation, inflammation, hives or extremely dry skin as a result. We always recommend using 100 percent natural treatments like VitaCream or others to make absolutely sure your skin has the lowest possible chance of getting a nasty reaction.
6 Great Treatments That Work Just As Well As Professional
VitaCream
This is one of our favorites. VitaCream works so incredibly well because of chemistry. The skin has the need for vitamin C in order to produce collagen. It is a cofactor in the chemical reaction that makes the most important protein your body has. It's a 100 percent natural ingredient that your body needs in order to be complete and healthy. That's what makes products like VitaCream so effective.
Doctor Temt Collagen Cream
This product works by having a large amount of AHA, which is a very powerful antioxidant. It's one of the most effective collagen boosting and skin healing creams available on the market and makes a tremendous difference in the quality of your body when used for a long period of time.
Murad Essential-C Daily Renewal Complex
The reviews on this product are shocking! While it is a bit more pricey than some of your typical beauty creams and treatments at around 95 dollars, the people have spoken and said that this is one of the best anti-aging and beauty treatments available on the market.
Replenix Purifying Antioxidant Foaming Cleanser
Everyone needs a good quality cleanser in their skin regimen! This is one of the best we've been able to find. People are raving about it. It has a tremendous amount of antioxidants and provides a good amount of cleaning and repair to the body while it removes dirt from your pores.
Elizabeth Arden Ceramide Capsules Daily Youth Restoring Serum
This is another skin treatment, a supplement. This has a lot of ceramide, which is the glue that holds your skin cells together, literally. This means that it has a tremendous amount of elasticity and can be held together more effectively, resulting in more collagen and better quality skin moisture and appearance.
SkinCeuticals Retinol 1.0
Retinol is one of the most important ingredients for skin care. It helps remove flustering and damage to the body and is considered a powerful, natural toner. What that means is it evens out the skin tone and makes it look younger and more vibrant. It's a great alternative to pricey spa treatments and salon remedies.